More Manufacturers Offer RecyclePak®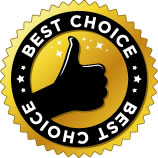 Our relationship with lamp manufacturers dates back to November 2004, when OSRAM Sylvania announced the industry's first lamp recycling partnership with Veolia.
Today, Veolia's RecyclePak® program is offered by more lamp manufacturers than any other program in North America. We work closely with our manufacturing partners to promote lamp recycling, in an effort to increase recycling rates, with residential, commercial and industrial customers.
Together we work to develop partner portal web sites, joint marketing flyers, educational pieces, advertisements and commercials.
Below are lamp manufacturers that Veolia works with closely.
If you are a lamp manufacturer and are interested in becoming a partner with Veolia, simply contact us, select "Manufacturer Partnership" as the Type of Request and we'd be glad to set up a custom program for you.